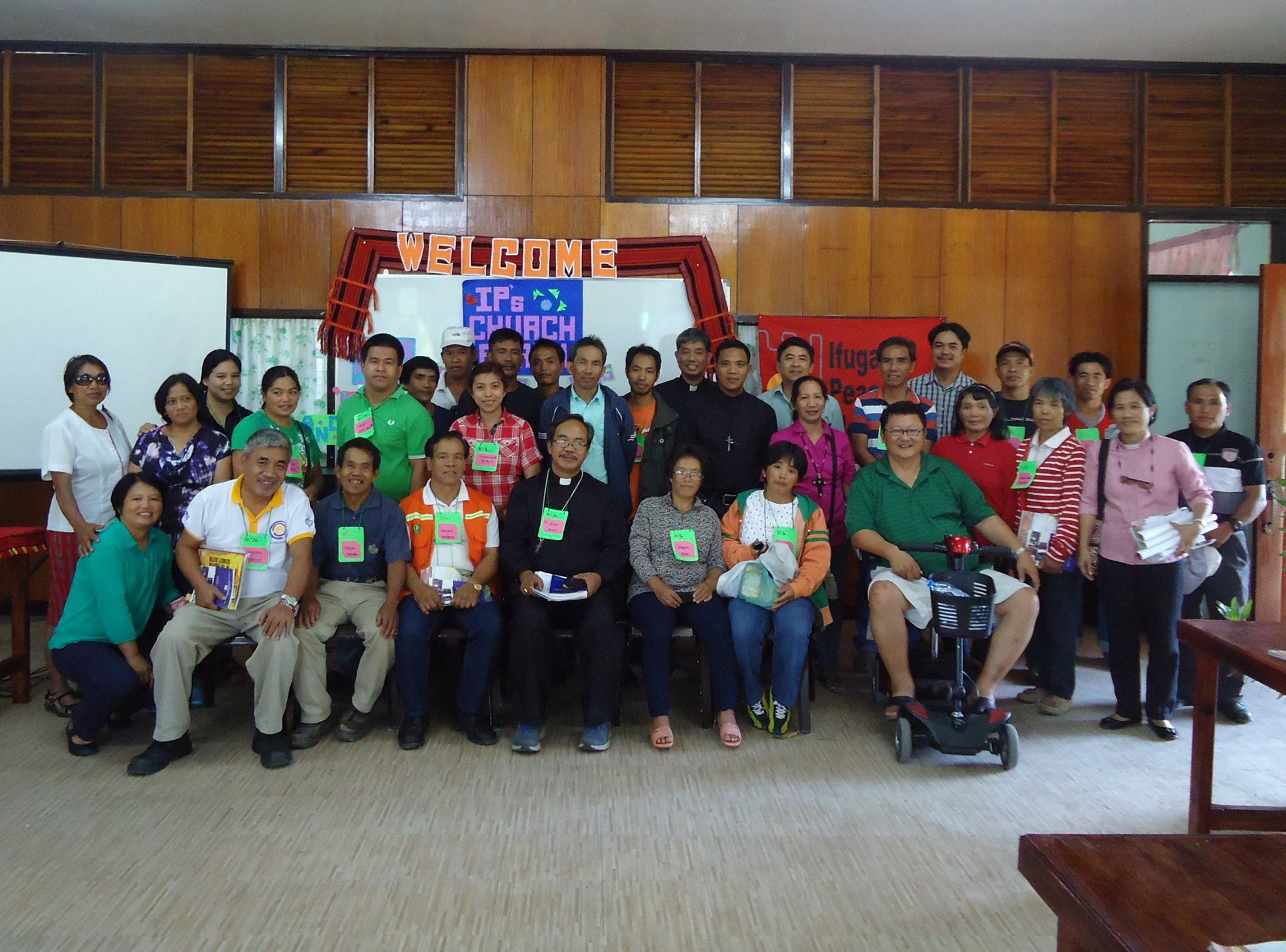 Cordillera indigenous peoples and advocates call for the abolition of the National Commission on Indigenous Peoples (NCIP) for not upholding indigenous people's rights. Photo taken during the SUMIKAD! Cordillera people's protest against development aggression and violations of human rights and International Humanitarian Law held in Baguio City on October 20, 2014. Photo courtesy of NORDIS.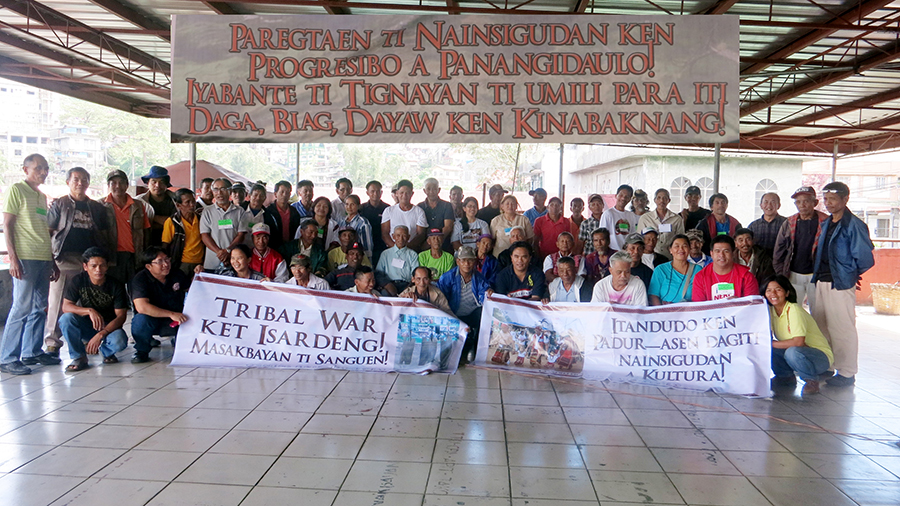 The United Church of Christ in the Philippines (UCCP) condemns the extrajudicial killing of Engr. Fidela "Delle" Salvador and calls for the pull out of the 41st Infantry Battalion of the Philippine Army (IBPA) from Abra province. Delle was killed by elements of the 41st IBPA during a military operation in Lacub, Abra on September 6, 2014. Photo courtesy of J.Ellao/Bulatlat.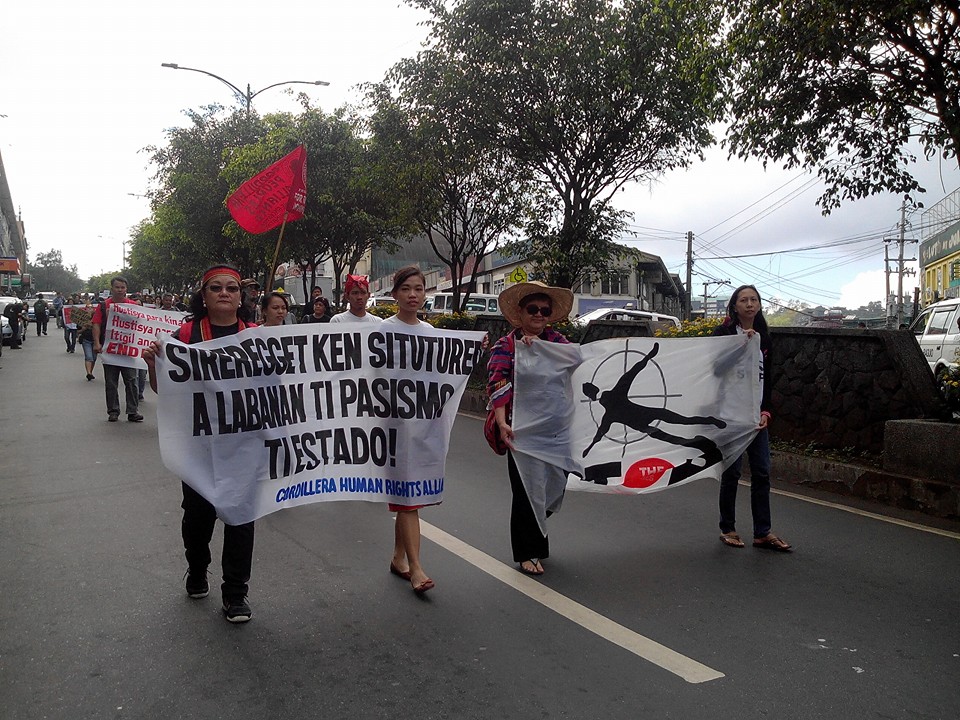 Footbridge in Guinguinabang, Lacub, Abra. More than 100 human rights defenders and peace advocates from the Cordillera, Ilocos and Cagayan regions, joined by various national organizations, conducted the National Solidarity Mission to Lacub, Abra on September 28-October 1, 2014 in response to reports of human rights and international humanitarian law violations committed by the Armed Forces of the Philippines. Photo courtesy of RECCORD.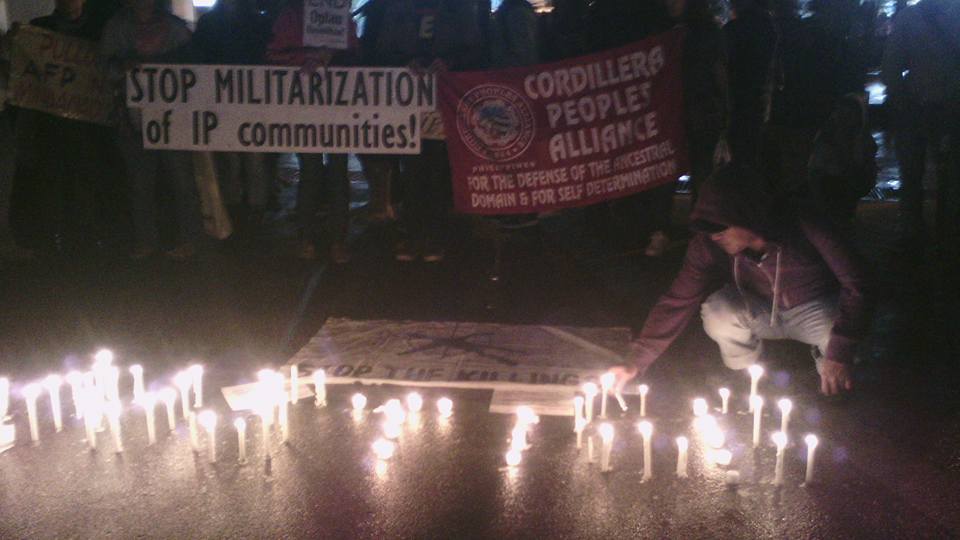 Women vendors of Baguio City joined the commemoration of the International Toiling Women's Day on March 9, 2015, and called for a stop to violent demolitions of sidewalk vendors and the abuses by the Public Order and Safety Division (POSD) of Baguio City. Photo courtesy of Innabuyog.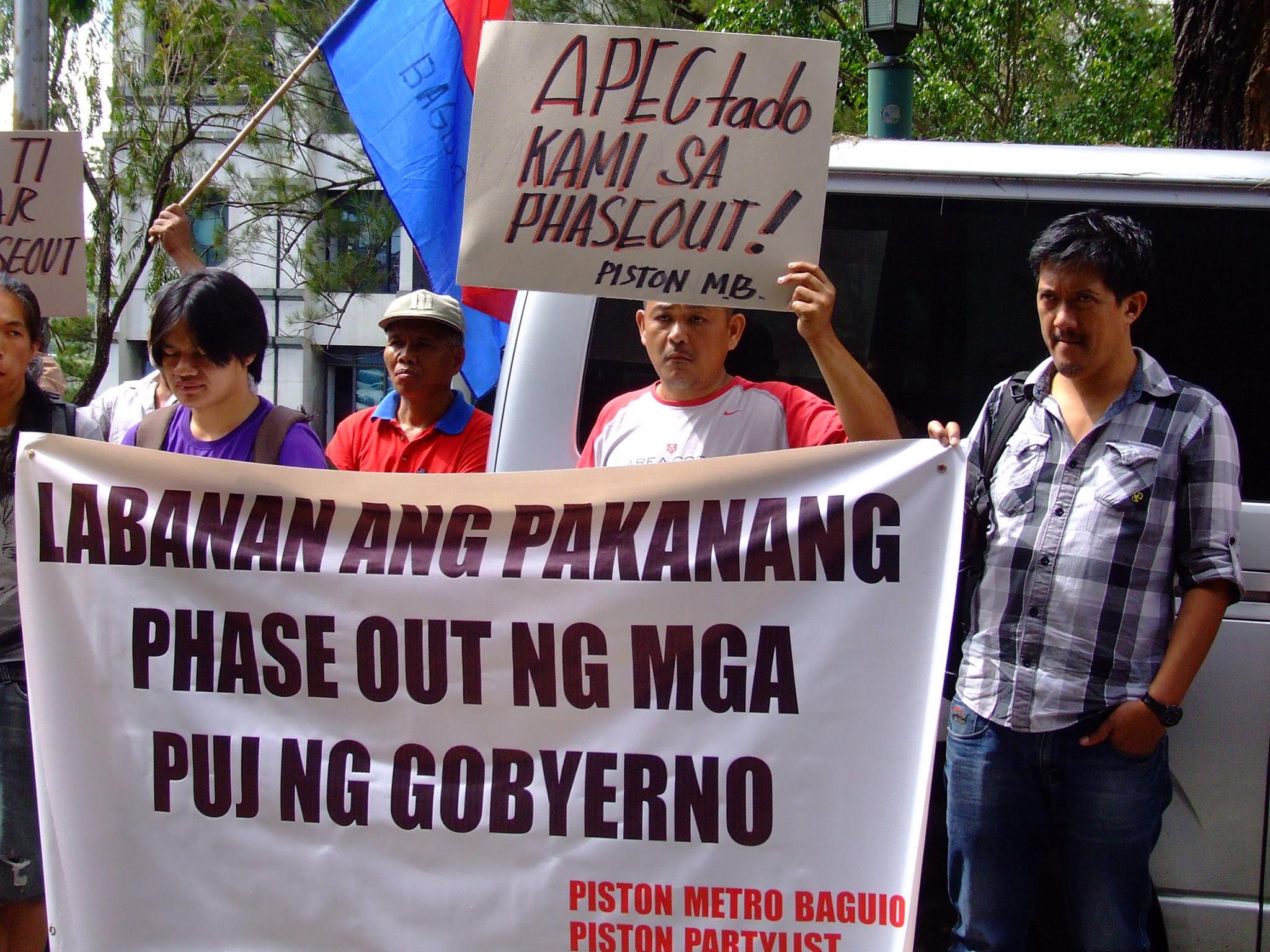 The Cordillera Peoples Alliance is the recipient of the Eco Water Awards 2014 Gaia Prize presented by the Korea Federation for Environmental Movements (KFEM)/Friends of Earth Korea, Seoul Broadcasting System and the Ministry of Environment of the Republic of Korea. CPA Secretary General, Ms. Abigail Anongos, received the award during the awarding ceremony held on November 24, 2014 at the SBS Prism Tower in Seoul, South Korea. Photo courtesy of KFEM.