In a peaceful yet militant protest today, the Cordillera Peoples Alliance united with the rest of the Filipino people in calling for the abolition of the pork barrel system and immediate rechanneling of these funds to basic public and social services such as education, health and housing. August 26 is National Heroes Day in the Philippines, and today, a national day of action against corruption (Million People March).
---




The Cordillera Peoples Alliance (CPA) co-organised the National Forum on Indigenous Peoples and the World Council on Indigenous Peoples (WCIP 2014) last August 7-8, 2013 with Philippines UNDRIP Network, Tebtebba, KAMP, KASAPI, and Philippine Task Force on Indigenous Peoples. An important result is the official Philippine Indigenous Peoples Agenda 2013.
---


August 1, 2013 is the one-year anniversary of the Philex TP3 failure. A protest action led by Kalikasan PNE took place in Manila at the Mines and Geosciences Bureau, while a press conference organised by CPA and Amianan Salakniban was carried out today in Baguio, with Tignayan dagiti Mannalon a Mangwayawaya ti Agno (TIMMAWA) and retired workers. Save Mankayan Movement (SMM) was also present during the press conference to shed light on the so-called 'FPIC meeting' in Mankayan last July 27.
---




Tongtongan ti Umili-Cordillera Peoples Alliance led a people's protest during Pres. Aquino's Fourth State of the Nation Address, to speak on the true state of the nation, especially on the plight of indigenous peoples.
---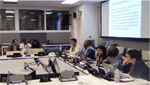 The Indigenous Peoples and Aid and Development Effectiveness was a successful side event during the 12th session on the UN Permanent Forum on Indigenous Issues held on May 22, 2013 in the United Nations Headquarters in New York City. This side event was led by the ndigenous Peoples Movement for Self-determination and Liberation (IMPSDL), in cooperation with the Asia Indigenous Peoples Pact (AIPP), Asia Pacific Indigenous Youth Network, Land is Life and the CSO Partnership for Development
Effectiveness.
---
Surface James Balao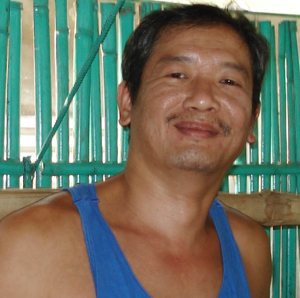 CPA Founding Member and Oclupan Clan Association President James M. Balao, 47 years old. Abducted by military intelligence and security units at Lower Tomay, La Trinidad, Benguet on September 17, 2008. Respond to our ACTION ALERT.